Consocium – standing for "Consulting" and the Latin word socius = "Companion" – is the professional network of freelance management consultants. Our mission is to make Consulting 4.0 reality: Based on the principles of swarm intelligence, we sell and deliver projects in teams of the best experts.
Established in January 2016 by two alumni of leading strategy consulting firms, Consocium started based on feedback from various clients who appreciated our work but considered it too expensive. We would have been glad to deliver many of these projects as freelancers for a fraction of the rates and to the same quality standards. So the idea emerged to establish a network of only the best freelance consultants in order to make high-quality consulting affordable for our clients.
For our members, we are more than just another placement agent. With us, freelance consultants become part of a strong network, opening up opportunities to jointly develop topics, pitch projects and work together in teams – without abandoning their entrepreneurial freedom.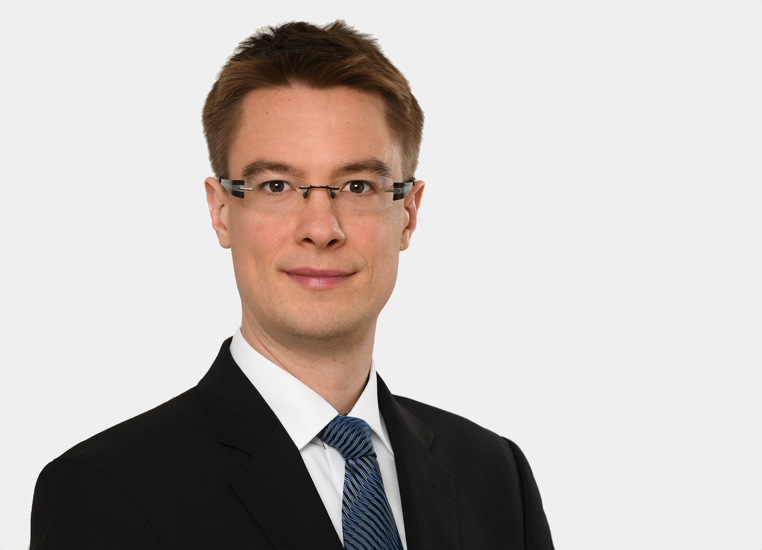 Christoph Rammé
Founder and General Manager
Christoph Rammé has been working in the consulting business for more than ten years. Among others, he worked as Strategy Consultant and Senior Project Manager for Booz & Company with main focus in the transport, logistics and healthcare sectors. He completed his studies in Business Administration at Leipzig Graduate School of Management (HHL), the Hong Kong University of Science and Technology (HKUST) and the University of Hamburg.
Elena Keilmann
Founder
Elena Keilmann has been working for more than eleven years as Consultant and Project Manager at McKinsey & Company, Otto Group and as a freelancer. She focuses on financial services, consumer goods and retail. She studied Applied Mathematics at the University of Trier, the State University of St. Petersburg and the University of Queensland.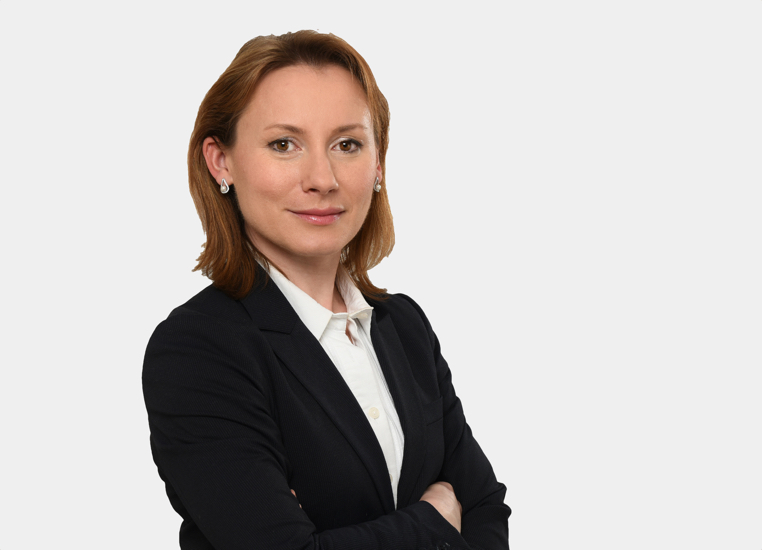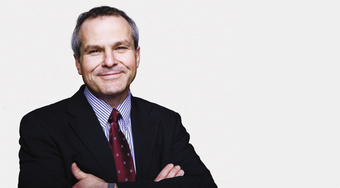 Prof. Dr. Martin Selchert
Advisory Board Member
Prof. Dr. Martin Selchert is Professor of Marketing, Management and eBusiness at the University of Applied Sciences Ludwigshafen. In parallel, he works as freelance consultant and trainer. He combines science and practice in all questions related to market-oriented management of companies – from strategy, marketing, sales and services to customer relations management.
More Information
His profound methodological know-how allows him to harmoniously optimize all relevant success factors. That way, he addresses strategic goals, organizational issues, processes, work methods, qualification and motivation of employees, IT and profitability in his projects to accomplish holistic change. During more than 22 years in consulting, he has developed his approach to support organizations in a methodologically sound and fact-based way from clear conceptualization to consistent implementation, thereby enabling them in such a way that lasting and clearly measurable results are achieved. He works with client teams in such a way that all solutions developed are embraced by the employees in the clients' organizations.
After his studies of Business Administration and obtaining his PhD from the University of Mannheim, Prof. Selchert worked as a strategy consultant with McKinsey & Company für 7 years. Besides clients from the banking and logistics industries, he has mainly worked for telecommunications, IT, multi-media und high-tech companies in Europe and the US.
In 2000, he accepted the offer to take a professorship at the University of Applied Sciences Ludwigshafen. Besides researching and teaching, Prof. Selchert is Director of the Business IT Master program. As a freelance consultant, he supports clients ranging from DAX 30 companies to small and medium-sized enterprises in a broad range of industry sectors.
Dr. Annette Oberdieck
Advisory Board Member
Dr. Annette Oberdieck is a freelance consultant and interim manager. She combines strategy and organizational consulting with leadership experience in international financial services, eCommerce and high tech companies. Dr. Annette Oberdieck has deep expertise in change management and implementation and helps companies…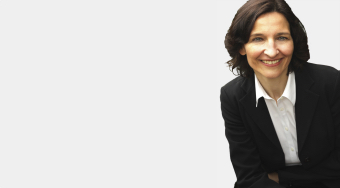 More Information
… in transformation processes, focusing on customer orientation projects such as customer experience management, customer loyalty strategies, sales strategies and multi-channel management.
During 15 years of professional experience in the US, France, Eastern Europe, the United Kingdom and Scandinavia, she has gained profound intercultural competencies.
After her studies of International Relations at the Institut d'Etudes Politques in Paris, Dr. Annette Oberdieck worked for French and German banks in parallel to obtaining her PhD. Afterwards, she joined AT Kearney, working as a consultant focusing on the banking sector. Afterwards, she joined Citigroup and eBay before starting her career as a freelance management consultant and interim manager in 2009.
Networks are essential for the success of freelancers. The choice of the best consultant based on hard skills and the fit with the client's corporate culture is a key factor for the success of each project. Dr. Annette Oberdieck chose to join Consocium's Advisory Board because she is convinced that the combination of the network's high professional standards and the team's feeling for the best "match" opens up new opportunities for clients and consultants.
Günther Illert
Advisory Board Member
Günther Illert is a freelance strategy consultant and coach. During 25 years in consulting, he supported more than 100 transformation projects. He knows what matters to execute change projects successfully: The big picture is equally important as the implementation in detail – and people are key in every step.
More Information
His warm and enthusiastic style allows him to energize client teams and enable them to master unusual challenges.
After his studies in Business Management, he worked as a product manager in the consumer goods industry for several years. After his MBA from the International Institute for Management Development (IMD) in Switzerland, he started his career in strategy consulting at Gemini Consulting (later Capgemini), where he later led the Life Sciences Practice in Central Europe as Vice President. In addition, he was HR Director for Capgemini Consulting in Germany and Switzerland. Since 2011, he has been working as a freelance Strategy Coach (www.g-illert.de).
Günther Illert is a passionate networker and established Healthcare Shapers, a healthcare consulting network, in 2013 (www.healthcareshapers.com). His enthusiasm for collaborative work – particularly in consulting – is the reason why he decided to join Consocium's Advisory Board.
Bettina Pauck
Advisory Board Member
Bettina Pauck has been working as freelance consultant and interim manager since 2008. She has experience in leadership positions in line management as well as in consulting and therefore knows the needs of organizations from different points of view. After finishing her degree in Organizational Psychology, she started her career at Accenture in…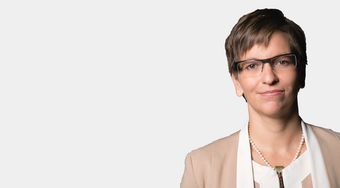 More Information
… large-scale projects for various national and international clients. She continued to work in an international environment after joining a US Internet company. As a freelancer, she covers the whole spectrum from start-ups to large corporations, always focusing on Customer Care, her main area of expertise. Her highly structured way of thinking and her view on the whole organization allow her to put the customer in the center of attention at companies of all sizes. That way, she establishes customer-oriented thinking and behavior in her clients' organizations.
Particularly in start-ups, she uses her organizational development know-how to help build viable and scalable structures that support collaboration, prevent silo mentalities and strengthen start-up culture.
Bettina is an experienced member of Supervisory Boards of fast-growing companies and brings in this expertise in her work as Advisory Board member. She has been a member of the Consocium network since it was established.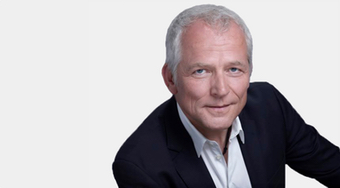 Dr. Rudolf Lütke Schwienhorst
Advisory Board Member
Dr. Rudolf Lütke Schwienhorst has been working as a freelance consultant for more than 20 years. In 1993, he founded "Partner im Dialog GmbH" in order to consistently work on the connection between hard facts (strategies, structures, processes) and soft facts (cultures, emotions, relations) in consulting. This is why he interprets the name of his company as his mission: It is about…
More Information
… dialog with his clients from top management to help them find the right answers themselves.
Thereby, he combines analytical precision with conceptual courage and empathy for organizations and people. His main focus is on strategic, organizational and leadership issues, as these are the topics for which most corporate leaders do not find suitable counterparts who combine the required competencies with a neutral external perspective and the good will of a person who solely cares about the development of the company and its leaders.
Dr. Lütke Schwienhorst supports companies in managing change – with a clear view on hard necessities based on the corporate strategy as well as cultural specifics as key factors for change.
Dr. Lütke Schwienhorst's has several decades of experience with a broad range of strategic, organizational and leadership issues – in theory and practice.
What We Stand for – Our Values
Highest professional standards
We and our members stand for professional behavior towards our clients and each other. Of course, this includes confidential treatment of any sensitive data and information.
Added value for our members
We offer attractive projects and membership in a strong community to our consultants – without any need to compromise on entrepreneurial freedom.
Excellence for our clients
WWe find the best qualified consultant for our clients' projects to deliver sustainable results and added value. Quality is our first priority.
Fairness and reliability
Fair behavior and mutual trust are important to us. We honor our commitments and our clients, members and business partners can rely on us.
Strong community
We are not an anonymous agent, not an online marketplace or platform. We are a network. And we act as such – collaboration makes us strong!